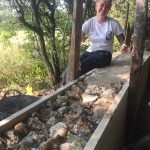 PEOPLE in East Sussex are being urged to celebrate the role volunteers play as part of a national awareness week.
Partners across East Sussex are backing Volunteers' Week, an annual celebration of the contribution made by volunteers across the UK, which runs from June 1 to 7.
More than 60,000 people in the county currently give their time to help local charities, voluntary and community organisations, while a recent survey showed more than half of adults in East Sussex have volunteered in their community over the past year.
Research has shown people who want to volunteer are often put off because they don't know how they can get involved or don't think they'll have the time.
However, with a wide variety of roles on offer ranging from those requiring a few hours a week to one-off roles and including jobs which can be done online or from home, there's something for everyone.
Miriam Wilkinson, from Volunteer Centre East Sussex, said: "People who volunteer or are simply active in their community find their roles hugely rewarding, giving them the chance to support a cause they care about, meet new people, share their skills and experience and gain new skills.
"By giving up just a small amount of their own time, people can make a real difference to their community and to their own lives – boosting their confidence and their job prospects."
Anita Counsell, head of specialist health improvement for East Sussex County Council, said: "Volunteers' Week is all about recognising the fantastic work done by people who give up their own time to help their community."
More information about how to find volunteering opportunities is available online at www.vces.org.uk
Case studies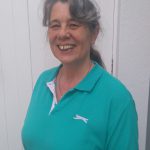 Kim Kelly, from Hastings, began volunteering with the Fulfilling Lives project – which supports people with issues such as homelessness, substance misuse and mental health issues – after being unemployed for 13 years.
She said: "I've got so much from volunteering – it has given me a purpose in life, an interest and a feeling of being part of something.
"I've learned new skills and gained confidence in myself. I'm now in a much better place than I was and have something to put on my CV for any applications for future employment."
Sarah French, from Eastbourne, began volunteering with her local foodbank after she became a mum to her daughter Camille.
She said: "With a new baby, I suddenly found constraints on my time and mobility that I was not used to and yet, now more than ever, I felt I needed to reconnect with my community, meet with other grown ups and feel like I could still contribute in a meaningful way while I wasn't working.
"It felt wonderful to be volunteering alongside such a fantastic organisation and to have helped make a difference to so many lives. I was able to meet some inspiring friends and we continue to try to find new baby-friendly ways to make a difference locally. I'm really proud of what we achieved together."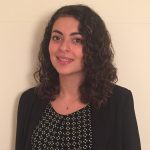 Niloufar Safari began volunteering at the Eastbourne shop of animal charity PDSA while living in the town and completing her studies in Oxford.
She said: "I'm quite a shy person so the prospect of meeting new people in a new environment was initially daunting, but I managed to overcome this barrier as the team and the customers were so friendly.
"It's quite hard to find a paid job without experience so volunteering gave me this opportunity. It was incredibly valuable and I'd consider volunteering again in future – there are so many great charities out there that need people to spare a couple of hours of their day."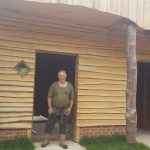 Carl Folkes, from Peasmarsh, volunteers at Little Gate Farm, in Beckley, near Rye – a charity which supports adults and children with learning disabilities.
He said: "I have a bad back and couldn't work anymore, but wanted to volunteer as a way of getting myself out of the house.
"I've been here for three years now and I absolutely love it. It gives me everything I could possibly want – I learn new things and have people to talk to. It's the best thing you can ever do."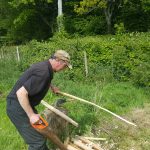 Jeff King, from St Leonards, began volunteering at Little Gate Farm after recuperating from a motorcycle accident which left him barely able to work.
He said: "Now I can move around a lot easier because of all the activity here – if I was at home I would just sit around and wouldn't be able to move.
"It's a wonderful place to work – the people are absolutely brilliant and they don't judge anyone. Without them I'd be a lot worse off – they've got a heart of gold."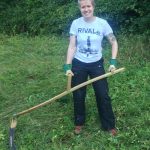 Sam Rush started volunteering as a ranger with the South Downs National Park Authority a year ago, initially as a positive activity to help her overcome a traumatic event in her life.
She said: "I haven't looked back. I try and go out (as a ranger) once a week and I miss it if I can't. I'm so much happier being able to do the thing s that I find so fulfilling.
"I couldn't recommend volunteering to people enough – it's so important to recognise what you do in life that makes you truly feel satisfies, whether it's helping others or supporting the arts or being outdoors.
"I feel so lucky now to be in a position that I have these things to look forward to each week and when I look back on how I was a year ago I feel like a completely different person – I can't put a value on that."