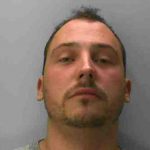 A CONMAN builder who went on a luxury holiday in Mexico with his victims' money has been jailed.
Jeremy John Penfold, of New Road, Uckfield, took deposits totalling £47,900 from seven customers across East Sussex, West Sussex and Brighton and Hove for building projects.
The 31-year-old, whose victims include elderly sisters caring for their sick husbands, a retired couple and a resident living in social housing, carried out minimal work on two properties and failed to start work on the remaining five homes.
Excuses he gave for not carrying out the work included illness, an emergency visit to his parents, that his wife's grandad was in hospital and, despite having no children, that his daughter had been in a car crash. He eventually stopped answering calls.
Two of his victims obtained County Court Judgments against him but he moved away so bailiffs could not enforce the Judgments.
Following an investigation by East Sussex Trading Standards, he pleaded guilty to committing fraud on seven separate occasions between August 2014 and June 2016.
He was handed an immediate 30-month custodial sentence when he appeared at Lewes Crown Court on Friday, December 15.
His girlfriend at the time Samantha Maria Whitehouse, who now lives in Deal, Kent, admitted spending the money made from the scams. She pleaded guilty to one count of money laundering for using victims' money to purchase an engagement ring for £1,300.
She admitted that she suspected the money came from criminality and also pleaded guilty to one count of fraud for passing a forged reference to a landlady so that she and Penfold could become her tenants. Whitehouse, 30, was handed a 12-month conditional discharge.
Cllr Bill Bentley, lead member for communities and safety at East Sussex County Council, said: "The crimes committed by Penfold were despicable. He took tens of thousands of pounds from residents, some of whom were extremely vulnerable, knowing that he would never carry out the work as promised.
"The hard work and dedication of our Trading Standards officers has stopped Penfold from being able to con even more unsuspecting residents, as well as giving his victims the justice they deserve."
He added: "I hope this prosecution sends out a clear message to anyone thinking they can con vulnerable people in our community out of money – we will not tolerate this kind of behaviour and will do everything we can to bring you to justice."
The court was told that Penfold had a previous caution for fraud for attempting to persuade the HM Revenue & Customs to give him a £6 million VAT refund.
Trading Standards plan to pursue confiscation proceedings against Penfold in a bid to get victims their money back. If a Confiscation Order is made under the Proceeds of Crime Act, failure to repay the sums will lead to an increased jail sentence.
Anyone who believes they, or someone they know, has been a victim of scammers, or is aware of a scam happening, is asked to report it by calling the Citizens Advice consumer service on 03454 040506.
More information on spotting and avoiding being a victim of scams can be found on the Citizens Advice website at www.citizensadvice.org.uk/consumer/scams/scams/