In recognition of the hard work and commitment to integrating health and care services in East Sussex, the East Sussex Better Together (ESBT) Alliance won the 'Improved Partnerships between Health and Local Government' award at the 2017 Health Service Journal (HSJ) Awards.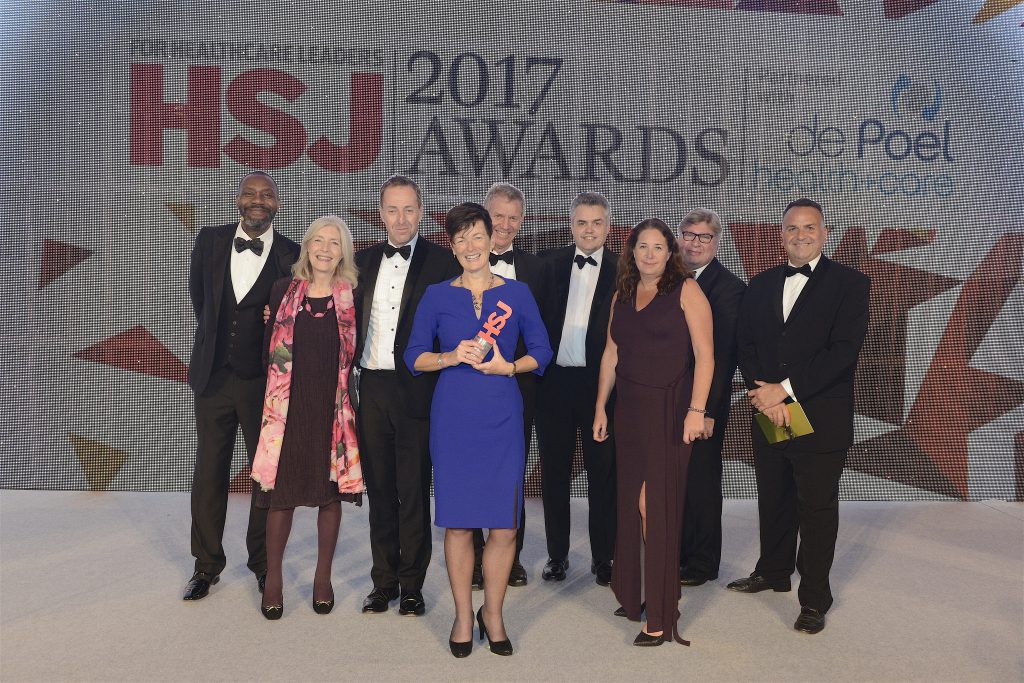 For 36 years the HSJ Awards have recognised, celebrated and promoted the finest achievements in the NHS, becoming the most sought after accolade in British healthcare – and the largest awards programme of its type in the world. Competition this year for the coveted awards was fierce, with entries whittled down from 1600 to 23 deserving winners.
The judges said the following of the ESBT programme:
"This winning programme impressed the judges with its great breadth and scope as well as an extremely ambitious partnership between the local government and the NHS. The judges were extremely impressed by what the partnership has achieved so far and what they are aiming to achieve in the future."
Cllr Keith Glazier, East Sussex County Council leader, said:
"This award is recognition of the fantastic work that's been done for four years to bring together health and social care.

"The ESBT partnership is improving the services residents get by breaking down traditional barriers between organisations to provide integrated services which allow people to get the support they need, where and when they need it."
This award pays tribute to everyone who has played a part in this exciting transformation programme and validates everything that has been achieved so far for local people. It is for all of the partners from right across the local health and care system – in our CCGs, East Sussex County Council, our hospitals and mental health services, the voluntary and community sector and many more partner organisations.
There is so much more to do to ensure we have the best and safest services to meet the needs of our population in East Sussex, and this is a welcome and timely endorsement of how far we have come.