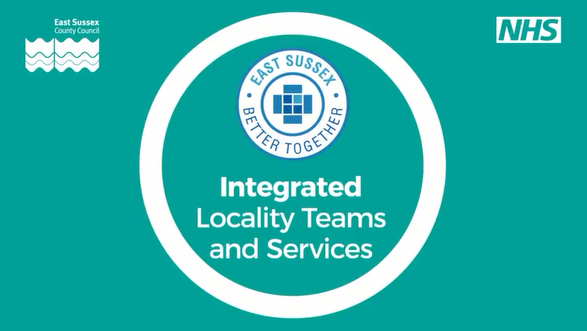 Health and social care teams across East Sussex Better Together have collaborated to produce an interactive tool explaining the services and measures we have in place to keep people well and living in their own homes.
Across our six EBST localities (Eastbourne, Hailsham, Seaford, Hastings, Bexhill and Rural Rother), our teams of health and social care workers are working together to find the most effective solutions for local people.
In case you were wondering how ESBT's services are being integrated successfully, we've put together an interactive PDF to explain how the services work together to keep people safe at home. You can use it to learn about crisis management, frailty services, prevention work and rehabilitation after illness or injury.
Regardless of which service is required we have a single point of access for our services through Health and Social Care Connect. Each of the focus areas also has a short video attached to it, which gives more detail about the services provided. Click on the links below to watch a short video on each of these areas:
Having the right level of care and support available for a loved one and having it nearby can make a huge difference to their quality of life. We're investing in services locally, so that this can be a reality for everyone who lives in our area.
You can download your copy of the interactive tool here (PDF). If you want to discuss your health and care needs or those of a loved one, please contact Health and social care connect.