You are invited to have your say on what really matters to you at our upcoming ESBT engagement events.
Listening to local people is one of our top priorities, as you are at the heart of what we do. We are committed to supporting as many people as possible to play their part in transforming health and social care.
One of the best ways that you can get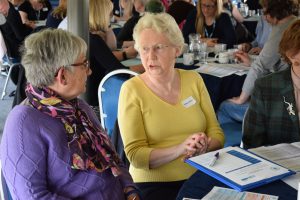 involved is by attending our Shaping Health and Care (SHC) events. These events bring together a diverse group of local people including patients, voluntary organisations, community groups and ESBT strategic partners and staff to discuss the best ways to meet the health needs of our local areas.
Can I really make a difference?
All of the feedback we gather at these events is vital. Discussions at our spring events have already been taken in to consideration when making decisions about accountable care, our outcomes framework and locality planning. You can read a summary of our spring SHC events here.
What's new?
This autumn, we are offering you the chance to pick two from a range of topics so that you get to discuss and develop the services that really matter to you. These include sessions about clinically effective commissioning, end of life care and the changes to urgent care.
How do I get involved?
The next Shaping Health and Care events are fast approaching and we'd love you to attend one if you can. The details are below:
We look forward to seeing you there!