The Locality Link Worker (LLW) team work with frontline health and social care professionals to improve access to community-based support for their clients. They're well placed to do this because they work closely with voluntary organisations and community groups building links and connections, and developing and implementing activity to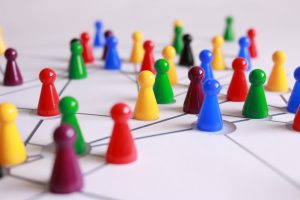 address identified gaps.
The LLWs support colleagues to work with people's strengths and interests, linking them in to local community services and support to enhance their health and wellbeing. This is called an asset-based approach, and is shown to contribute to increasing self-care, improving health and wellbeing, and in-turn improving health outcomes for local people. It recognises that people are not just passive users of services but have their own strengths and talents that can contribute to their community.
LLWs are part of the Integrated Locality Teams, read on for details of your local LLW, and a real life example of the work they do.
A Locality Link Worker case study
The range of requests LLWs receive varies from services to help someone stay independent in their home, to accessible social activities for someone who is socially isolated.
Eastbourne LLW Julie Tremlin was contacted about an elderly client living with Alzheimer's. She was already attending two day services, but was interested in affordable social activities which could get her out of the house more often. Using her local knowledge, Julie was able to tell the Resource Officer about the information she had put together on community support services and groups in her clients area and to provide information about Memory Lane, a specialist organisation offering activities and also a local lunch clubs for people with dementia running out of the nearest community centre. This additional information enabled the Resource Officer supporting the client to make an enhanced, tailored offer of support, responding to what was important to her individual needs.
The RO said "the information Julie provided was really useful, and I have also used the information provided for several other adults with care and support needs."
If you would like to know more about the work of the Team and how your Locality Link Worker can support you, please contact them on the details below: