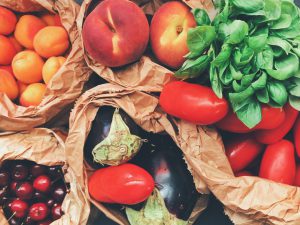 Grub Hub is a café and safe space in Hastings run by volunteers in recovery, and it's going from strength to strength.
Run by enthusiastic volunteers from East Sussex Recovery Alliance (ESRA), Grub Hub supports people in recovery from alcohol and substance misuse to lead healthier lives, by sharing knowledge on the importance of diet in recovery, helping people develop their cooking skills, and creating a place to share knowledge about food and nutrition.
The project began in August 2017, when ESRA were awarded a grant of £9,617 from the Healthy Hastings and Rother Health Inequalities Small Grant Fund. This scheme awards funding to voluntary sector and community organisations in Hastings and Rother to improve health and wellbeing, access to local healthcare and other support services. Grub Hub is an example of this funding being used to create innovative new opportunities for local people.
At the start of the project, the ESRA kitchen was transformed and a team of members (who are volunteers) were taken on. Members were trained to provide affordable and healthy meals and snacks at the café. Their training and experience has helped some members to go on to secure jobs in catering, and helped others feel more confident about job opportunities.
As well as somewhere members can buy affordable, healthy food, Grub Hub is also a safe space, somewhere people can get information about other services, and gain advice that may help them in other aspects of their life, for example stopping smoking.
The entire process is led by people in recovery, and members can learn cooking skills, including cooking on a low income, and increase their knowledge of good nutrition. This is a key element of recovery and day to day living. Members are also encouraged to share their knowledge and skills with others – for example sharing vegan diet ideas.
Grub Hub is used by over 500 people every month, including members, local community and voluntary organisations, and services. The café has begun to make a profit, which will be invested back into the social aims of the business, and has already received two bookings for external catering. The outlook is very optimistic for the ongoing financial sustainability of the project.
A member of ESRA said: "I'm looking forward to getting a professional qualification and being involved with running a business. It means a lot to be learning about healthy eating and cooking and sharing this with others".
Read more about ESRA on their website.
Read more about the Healthy Hastings and Rother small grants scheme.