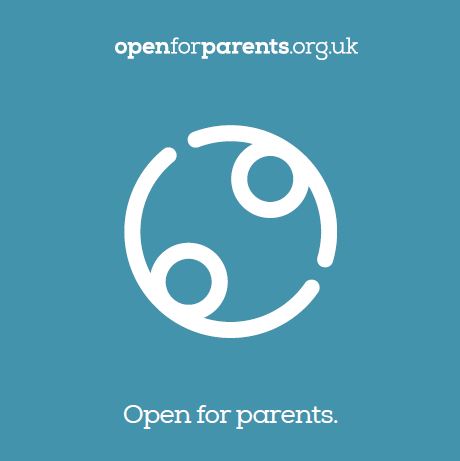 No one ever said that parenting was easy, but with Open for Parents, residents of East Sussex can get advice, support and guidance every step along the way.
Open for Parents, www.openforparents.org.uk, is the name of the East Sussex Parenting Project which provides strategies, support and advice through the Triple P programme. Friendly practitioners offer courses, one- off groups, brief one-to-one support, drop-in sessions, tips and advice to help parents raise happy, confident children.
Triple P covers tricky topics like managing challenging behaviour, setting rules and routines, encouraging positive behaviour and taking care of yourself as a parent. The programme is for parents and carers of children aged 2 to 19 years old and includes support for parents of children with additional needs and Autism.
"Everyone knows that parenting can be challenging, and it can be hard to know that what you are doing is right. Which is where Open for Parents comes in to offer support and guidance so parents can feel confident in the decisions that they make," said Brian Hughes, Head of Early Help Keywork Service at East Sussex County Council. "We have had some great results with Triple P – hundreds of families in East Sussex benefited and it received national recognition for reducing health inequalities. Under the Open for Parents branding we want to offer even more local parents any information, advice and support they need."
Richard Meddings, Chair of the Hastings Opportunity Area (HOA) which has provided funding to expand the programme across all schools in Hastings, said of the project:
"We are delighted that the Hastings Opportunity Area, has been able to provide additional funding for this important programme.  Providing information, advice and support to parents across Hastings is a core part of our programme to ensure that all children and young people in Hastings are able to thrive, succeed and reach their potential."
Evidence shows that support for parents like the Open project enables them to feel more confident and less stressed about raising children, while children who grow up with positive parenting do well at school, make friends easily and feel good about themselves. They are also less likely to have behavioural or emotional problems in later life – meaning that this approach has a wider positive effect on both the physical and mental health and wellbeing of families.
Here's what some parents have said about the programme:
"We have had an amazing evening and morning! It's crazy how just a few small changes can make such a difference! I know it's early days but I'm so glad I came. Thank you!!"
"All the information and people who delivered the course were really helpful. The material was really supportive and sharing experiences was really comforting. I'm looking forward to more courses"
"It has been fantastic to access this service and support- especially at home. [It] has helped reduce my anxiety and assisted in my return back to work."
A range of drop-in sessions for parents and carers are available across Hastings and Rother throughout the summer to provide information, advice and 1-1 support. Everyone is welcome and there is no need to book in advance.
Sessions are taking place at:
South Saxon House Surgery, St Leonard's, TN38 9TE
Thursday 2 August 1.00-4.00pm
Thursday 23 August 1.00-4.00pm
Hastings Foodbank, The Hastings Centre, TN34 2SA
St Leonards Children's Centre, TN38 0QE
Wednesday 25 July 12.30-3.30pm
Wednesday 8 August 12.30-3.30pm
Wednesday 22 August 12.30-3.30pm
Battle Children's Centre, TN33 0HQ
Thursday 2 August 09.00am-12.00pm
Thursday 16 August 09.00am-12.00pm
Thursday 30 August 09.00am-12.00pm
Sidley Children's Centre, TN39 5BD
Thursday 26 July 09.00am-12.00pm
Thursday 9 August 09.00am-12.00pm
Thursday 23 August 09.00am-12.00pm
For more information about sessions and groups across Hastings and Rother, visit the Open for Parents website www.openforparents.org.uk.
The Open for Parents project is part of the Department for Education's Hastings Opportunity Area programme to help young people in Hastings achieve their potential.
NHS Hastings and Rother Clinical Commissioning Group funds parenting support as part of 'Healthy Hastings and Rother' – A scheme set up by the CCG to tackle health inequalities in the area.