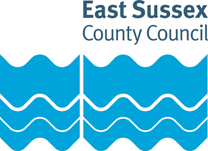 Meals in the community services enable people to have hot, chilled or frozen meals delivered to their home on a daily or weekly basis.
At the moment, East Sussex County Council (ESCC) pays a subsidy towards the cost of meals for some people. The subsidy is £4.10 per meal and it is not means tested. ESCC are now proposing to stop paying this subsidy, which would mean that people would pay the full cost of their meal if they wanted to carry on using this sort of service.
The council are asking those receiving the subsidy, their families and carers, as well as staff, partners and East Sussex residents to share their views on the proposal.
The council faces considerable ongoing financial challenges, having already saved nearly £130 million in this decade. The next year will see further savings of £5.1 million, which includes savings of £730,000 in Adult Social Care. These budget pressures mean the council needs to seriously consider how money is spent and target it most effectively.
It's important to say that the proposal is to remove a subsidy and not to close any services. People could continue to have their meals delivered if they chose to, and the council would continue to offer information about services to all residents and help people to access services if they are eligible to receive support.
Members will make a decision in September about what happens next, no changes will be made before then.
How to take part
Your views are an important part of the decision making process. To take part in the consultation:
The consultation will close on 6 August 2019.