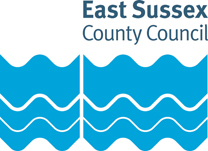 East Sussex County Council is asking for views on their plans to better support working age adults, and to make sure their limited budget is spent most effectively.
This follows research which showed that for working age adults, the council spends more on packages of care than similar local authorities, and that more people receive long-term care and care in a residential setting than similar areas. The council think they can improve the way they support working age adults, to build on people's strengths and maximise their independence, and achieve better and more cost effective care.
The council faces considerable ongoing financial challenges, having already saved over £130 million in this decade. The next year will see further savings of £5.1 million, which includes savings of £730,000 in Adult Social Care. These budget pressures mean the council need to seriously consider how money is spent and target it most effectively.
Last year, the council had a budgeted spend on working age adults of nearly £50 million net, and currently over 2,500 working age adults receive a long term package of care. They are planning to save £247,000 from the budget this year.
The consultation sets out the research and what the council plan to do next.
Members will make a decision in September about what happens next, no changes will be made before then.
How to take part
Your views are an important part of the decision making process. To take part:
The consultation will close on 13 August 2019.