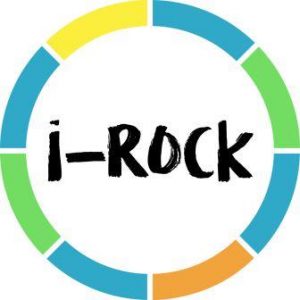 Young people in East Sussex who need help with mental health, wellbeing, housing, employment, education and more can now access support from the award-winning i-Rock service in Newhaven and Eastbourne.
The end of summer can be a difficult time for many, and there is a particularly high amount of stress and pressure on young people, for example with the beginning of a new term looming, exam results announced, change and upheaval as friends move away to start university, or concerns around employment. Alarming statistics suggest that 1 in 10 children and young people are affected by depression or anxiety, along with worries about the ups and downs of everyday life, and i-Rock is there to offer a listening ear to those who need it.
The service offers a safe space for young people to talk through personal issues and explore the best options for them, whether that's a follow up conversation to support emotional wellbeing or letting them know about other local organisations or charities that could help them.
i-Rock has been running in Hastings since 2016, and has recently extended its opening hours in the town from three days a week to five, thanks to investment from Hastings Opportunity Area. The team are also delighted to announce the opening of the new centres in Eastbourne and Newhaven, meaning even more young people in the county will be able to access support.
Young people aged 14-25 are welcome to drop-in without a referral, appointment or meeting any criteria and will be seen immediately by a friendly member of the team. Locations and opening hours of the service are listed below:
Eastbourne – DC1, 67-69 Seaside Road, Eastbourne BN21 3PL – Mondays, Tuesdays and Thursdays 11am-6pm*
Hastings – Rock House, 49-51 Cambridge Road, Hastings TN34 1DT – Monday-Friday 11am-6pm*
Newhaven – Denton Island Community Centre, Denton Island, Newhaven BN9 9BA – Mondays, Wednesdays and Fridays 11am-6pm*
*Please note that opening hours may vary seasonally or during holidays – click on the location to view their Facebook page for latest updates.
Led in partnership by Sussex Partnership NHS Foundation Trust, East Sussex County Council and the three East Sussex Clinical Commissioning Groups (CCGs), i-Rock was originally developed as part of the Healthy Hastings and Rother programme, which aims to reduce health inequalities and improve health and wellbeing outcomes in these areas.
To find out more about i-Rock, click here to watch their 'Don't Mind Me' film.