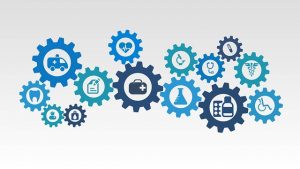 On Monday 23 September 2019, local people are invited to Eastbourne Town Hall to take part in a discussion with faith leaders from across East Sussex on how an individual's beliefs impact the healthcare choices they make.
The free event, taking place between 5pm and 7pm, will give attendees the opportunity to hear from different faith leaders and ask questions of representatives from faiths including Christianity, Islam, Judaism and Humanism.
The event has been organised jointly by the Sussex and East Surrey Clinical Commissioning Groups and the Lewes and Eastbourne Councils' Faiths Forum, to celebrate National Inclusion Week 2019.
To book your place, please visit this website or phone 01273 403677. Spaces are limited so booking in advance is recommended.
Throughout National Inclusion Week (23 – 28 September) there are workshops and sessions taking place across the country to raise awareness, promote inclusion and celebrate diversity.