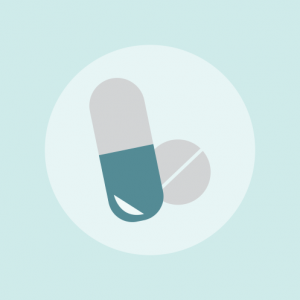 Moderate to severe chronic pain, which means pain that continues for more than 12 weeks, is thought to affect almost one in five people in the UK. Traditionally, GPs have prescribed opiate medications for these conditions, however they can come with serious risks and be addictive when taken in the medium to long term. Guidance from the Royal College of Anaesthetists says there is little evidence opiates are helpful for long term pain.
In a recent pilot scheme by Change Grow Live, who run the East Sussex Drug and Alcohol Recovery Service (STAR) and local GP surgeries in Hastings, 235 patients were assessed and supported to manage their pain and wean from opiate medication. During the pilot 60 people were fully weaned from opiates, meaning they no longer took opiate medication at all, and a further 57 people reduced their use to a safe and sustainable level.
The results were startling in many cases, with people who weaned from opiates reporting an improved quality of life, significant reductions in their levels of anxiety, improved sleep and no increase in pain.
People also took part in a group work programme that supported them to develop a range of self-management techniques for pain. Motivational interviewing, which uses a counselling style approach, was used to support people to change their lifestyle and use of medication. People were also provided with a 'Hastings Pain Toolkit' to help with self-management of their pain and lifestyle changes. This included links to resources to help people build personal resilience, use techniques such as mindfulness, self-hypnosis, distraction and connecting with other people.
The Multi-Disciplinary Team involved in this project were nominated for the British Medical Journal Awards in General Practice 2019 and reached the final five.
Early results from the pilot also suggest that people who have successfully weaned off opiates do not need to see their GP as frequently, which, as well as the benefits for them as an individual, could lead to important financial savings for the NHS.
Further information
Anyone concerned about their use of Opiates prescribed by their GP should discuss this with their GP.
Anyone whose use of any substance is problematic should seek specialist support from STAR on 0300 303 8160. You can also read more about STAR on East Sussex 1Space.