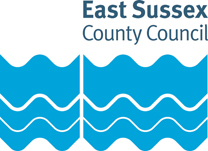 On 24 September 2019, East Sussex County Council's Lead Member for Adult Social Care and Health agreed to changes in how the council provide subsidies for meals in the community, and support for working age adults.
This follows proposals to remove the subsidy for meals in the community and change the way working adults are supported.
The council faces ongoing financial challenge, and Adult Social Care has to make savings of £730,000 in 2019/20. The changes agreed by Lead Member could save £483,000 from the meals in the community budget in 2019-20 and £495,000 from support for working age adults by 2020-21.
Both savings proposals underwent 10 week consultations and Equality Impact Assessments, which informed the decision.
 What has been agreed?
The decision was not to withdraw the meals subsidy in all cases. Taking into account feedback from the consultation, the subsidy will continue to be available for those who are most vulnerable and can't afford to pay for the service themselves, and where it's the most cost effective support option.
Eligibility for the subsidy will be determined through a social care needs assessment and financial assessment. This means people most at risk and unable to afford a meals service will still be able to access hot meals and a welfare check as part of the meals delivery service. It's expected that roughly 100 clients, who have complex needs or are considered to be highly vulnerable, are likely to continue to receive the meals subsidy.
Between now and April 2020, people who receive the subsidy will be contacted about the changes and have their needs reviewed. Where there's an identified risk the subsidy won't be withdrawn until alternatives have been agreed as part of the person's care and support plan.
 For working age adults, the council will carry out a programme of client reviews, to make sure people's support meets their needs and identified outcomes, considers their strengths, supports their independence and is cost effective. The council will also review the services available in the community, and consider whether work is needed to develop the market, as well as working with providers to understand why residential and nursing costs are higher in East Sussex.
What happens next?
Adult Social Care will be in touch with people affected by the decision over the coming months. No changes will be made to people's support until they've been contacted.
For more information read the Lead Member papers and minutes.