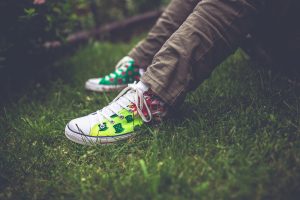 Young Carers Awareness Day is taking place on 30th January 2020. The day gives a voice to young carers and highlights the challenges and issues they face.
A young carer is someone under 18 years of age who helps look after someone in their family, or a friend, who is ill, disabled or misuses drugs and/or alcohol. Many carers are caring from a young age.
There are approximately 314,000 young carers in the UK providing £5.5 billion of unpaid care per year. That's equivalent to 1 in 20 children and young people who are caring for someone. There are over 3,000 young carers East Sussex with an estimated 11,000 hidden young carers according to BBC research.
Young carers take on a lot of responsibility. They may carry out practical tasks and chores such as cooking, shopping and housework as well as give physical and personal care and emotional support. They may also be looking after their siblings, pets and other family members to maintain and keep a household together. All of this is a tremendous responsibility for a young person to cope and live with.
Not surprisingly, there is a huge impact on young carers and their lives because of their caring responsibility. Young carers can experience isolation and a lack of social involvement. They often miss out on what other children their age are doing.
Their mental health may be affected. They may feel unable to speak to anyone about what they are going through. In turn this often means that they cannot cope with the emotional impact of their caring role. There may be additional responsibilities and other life challenges, including bereavement and family breakdown.
A young carer's education can be greatly affected. Caring for someone can be very isolating and stressful for young carers as it is. With the addition of schoolwork, GCSE's and further education, caring will have a more stressful and negative long-term effect on their education and prospects in life.
Young adult carers are four times more likely to have to drop out of their college or university course than other students. Over 56% of young adult carers in college or university are struggling because of their caring role, with many having to drop out of education because of financial reasons
There is help and support for young carers in East Sussex. If you are a young carer, or know a young carer who needs advice and support, please contact these organisations.
Care for the Carers services
Care for the Carers' Teen Talk counselling service in Hastings and Rother is for young carers, 12-18 years and is open for referrals. They also provide support to Young Adult Carers, 16-25 years, including groups, 1-to-1 advice and support and days out. Call 01323 738390, email  info@cftc.org.uk  or visit the website www.cftc.org.uk.
IMAGO services
East Sussex Young Carers, provided by IMAGO, supports Young Carers aged 5-18 who are responsible for caring for a family member with a long-term illness, disability, mental health or substance misuse issues. Their Young Carers Hub is available Monday to Friday 9-5pm to talk about Young Carers' needs and provides information, advice and signposting. Call 0300 1111110, email  info@eastsussexyoungcarers.org.uk or visit the website.