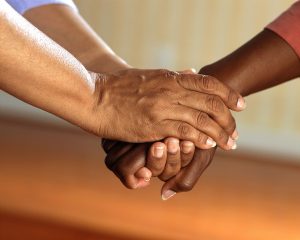 Could you help Carers UK paint a picture of what it's like to be a carer in 2020?
If you look after a family member, friend or neighbour who couldn't manage without your help Carers UK want to hear from you. Your evidence will help push carers up the agenda for policy makers and to campaign for recognition and change.
Take the State of Caring survey – the UK's most comprehensive research into the lives and experiences of carers.  The 2020 survey is now open and will close on 17 May 2020.
Last year, over 8,000 current and former carers shared their experience of caring. Visit the Carers UK website to find out what was achieved using the survey last year.
If you don't have recent caring experience, why not share the survey with someone who does and may want to take part?
Results from the survey will be published in Carers UK State of Caring Report in the summer.
Carers UK is the UK's only national membership charity for carers, and is both a supportive community and a movement for change.