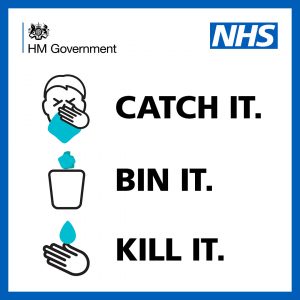 You've probably read or heard about Coronavirus, or COVID-19, in the news over the past few weeks.
Here we've put together a list of places where you can get all the latest information and guidance, including information on the virus, advice for travellers, and the current situation in the UK:
You can also visit our local NHS dedicated coronavirus web pages:
Catch it, bin it, kill it
Germs can live on some surfaces for hours, to protect yourself and others:
Always carry tissues with you and use them to catch your cough or sneeze. Then bin the tissue, and wash your hands.
Wash your hands often with soap and water, especially after using public transport.
Avoid touching your eyes, nose and mouth with unwashed hands.
Avoid close contact with people who are unwell.