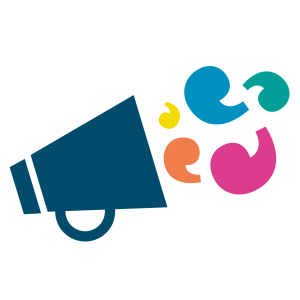 People living in the High Weald praise their local NHS services in a report published by the Health and Care watchdog, Healthwatch East Sussex
Healthwatch East Sussex has published their rural Listening Tour report, following their tour of High Weald in June 2019.
Healthwatch visited some 23 locations in various towns and villages in the High Weald area. Their staff, volunteers and many NHS and social care partners that joined the tour had an extra attraction as 'Chatty Van' was recruited to help get from village to village, as well as providing a friendly space to chat to people.
Almost 1,000 local people contributed their views on local services. Coming out top for positive feedback were local pharmacists. GPs too were rated highly on the quality of care provided, but for many people, the frustrations getting a GP appointment are a significant challenge. New for this tour were questions about social care, and who people thought would look after them if they became frail or disabled, and who they thought would pay for their care.
Read the report on the Healthwatch East Sussex website.
John Routledge, Healthwatch East Sussex Director says
''This is the third successful Listening Tour we have delivered, and we learn so much about our diverse communities each time through engaging with people this way. It is important we ask people about their views and experiences about NHS and Care services because there are lots of plans to make changes in the way we use our health and care services in the future.
Each tour is different, although we may hear similar themes; it only reinforces how important our role is in making sure all our communities can share their feedback. And, by asking our system leaders to tell us how they plan to use all the information we gather, the public can be assured we are genuinely amplifying their voices and that their views are informing local plans.
Our next Listening Tour will start on 20th April in Eastbourne. We will be in and around the town for approximately two and half weeks, you can check our website to find out where we are.''
You don't have to wait until the Healthwatch Listening Tour comes to your area to share your feedback. You can share your views and experiences any time and in lots of different ways.
Healthwatch can help you find your way through the NHS and Care system to get the right help and support you are looking for by getting in touch using any of the options below:
Email: Enquiries@heallthwatcheastsussex.co.uk
Call: 0333 101 4007