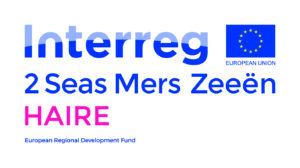 A service to help people prepare and cope with big transitions in later life has been launched by the Healthy Ageing through Innovation in Rural Europe (HAIRE) project.
The Life Transitions Service helps residents across East Sussex to gain relevant knowledge and skills, and social support to help them cope with the life transitions that can strongly affect immediate and future health and wellbeing.
In later life, such transitions include: retiring, moving home, experiencing changes in health and/or mobility, family separation (divorce, empty nest), finding new roles and interests, menopause, becoming a carer, and experiencing a bereavement.
Trained volunteers are on hand to offer non-judgemental, supportive, one to one conversations – either in person or online – to help people reflect on what they want from their later life and to identify actions they can take to have the best experience possible.
If you are interested in receiving support from one of the volunteers, want to find out more, or have clients or patients in East Sussex that would benefit from support please get in touch with Sue Dunkley at LifeTransitions@eastsussex.gov.uk or by phone on 07783 847944.