Our Welfare Benefits and Debt project provides a life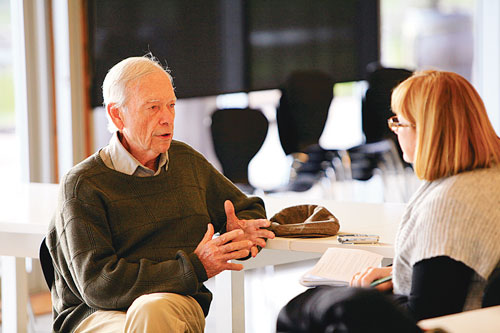 line for local people in need of help and support.
The ESBT welfare benefits and debt project was initially set up in 2013 in response to the Welfare Reform Act 2012 to help local people to access their correct benefit entitlements. The service provides independent and confidential benefits and debt advice to residents across East Sussex. Since 2016 it has been funded by our two local CCGs (H&R and EHS) who recognise that poverty is a major determinant of health inequality. This project is a great example of prevention work as it seeks to address socially determined health inequalities.
WBDP successes
In the first 15 months of the ESBT funded project, a sizeable £2.7 million of debt has been managed for 400 clients with long tern physical or mental health conditions and over 12,500 people have received benefits and debt advice.
In the first quarter of 2017 alone, 2,530 people received benefits advice while 144 people received debt advice. After getting help from this service, 81 per cent of clients said that their mental health and wellbeing had improved. Clients were referred into the service from health and social care professionals and from outreach sessions held in GP Practices and other health and wellbeing locations. The couple below are just one of many who have received help and advice which made a real difference to their quality of life.
Mr C, 83 & Mrs C, 82, live in a one bedroom, privately rented flat. They both suffer from long term conditions including heart problems, COPD, asthma, arthritis and spinal problems. They also suffer from social isolation as their poor health means they are unable to use public transport and they cannot afford to pay for private transport.