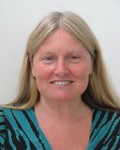 A CAMPAIGN to boost HIV testing levels and prevent the rise in HIV infection rates is being backed by East Sussex County Council.
'It Starts With Me' is a two year national campaign which aims to raise awareness of HIV infection and encourage regular testing. National HIV Testing Week, which runs from Friday November 22 until Friday November 29, is one element of this campaign.
In East Sussex nearly two people in every 1,000* people between the ages of 15 and 59 have been diagnosed with HIV.
Lewes, Eastbourne and Hastings have HIV positivity rates that are among the highest 20 per cent of Local Authorities in the country at 2.29, 2.18 and 2.02 in every 1,000 respectively.  The England average is 2.06.
It is estimated that there were around 100,000 people in the UK living with HIV by the end of 2012; around 25 per cent of whom were undiagnosed and unaware of their infection.
"While there is no cure for HIV, a virus that attacks the immune system, there are effective treatments available. Early diagnosis and treatment can radically improve the outcome and mean a near normal lifespan" said Cynthia Lyons, East Sussex County Council's Acting Director of Public Health.
"The earlier HIV is detected, the quicker you can access the help and support you need. If you have put yourself at risk, regular testing is vital in achieving this. It's also important to protect yourself and others by preventing the virus from being passed on.  Condoms are still the best barrier against HIV and they help protect against other infections as well."
East Sussex County Council is working with Terrence Higgins Trust to promote a series of events aimed at highlighting the importance of regular testing and the services that offer testing and advice.
Events include the opportunity for people to have a Rapid HIV test which can provide a result within 20 minutes.
Rapid HIV tests will be available at Concordia Hall in Church Road, St Leonards-on-Sea between 12 and 2pm on Wednesday, November 27 and at The Hart Pub in Cavendish Place, Eastbourne on Friday, November 29 between 8 and 10pm.
For more information about the campaign visit www.startswithme.org.uk
Diagnosed HIV prevalence per 1,000 15-59 year olds is ; 
• *East Sussex – 1.70
• Eastbourne – 2.18
• Hastings – 2.02
• Lewes – 2.29
• Rother – 1.32
• Wealden – 0.92
Estimate of people in the UK living with HIV from Epidemiology of HIV in the United Kingdom 2012, Public Health England.
East Sussex contraceptive and sexual health service offers the full range of sexual health services from screening for any STIs and HIV to treating all infections and providing all contraception methods.
• Hastings – Station Plaza Health Centre
• Eastbourne – Avenue House
• Crowborough Clinic
• Uckfield Community Hospital
• Hailsham Health Centre
• Bexhill Health Centre
• St Leonard's – Arthur Blackman Clinic
• Seaford Health Centre (drop-in service for young people)
Visit www.eastsussexsexualhealth.co.uk for further information, times and locations.
Other events forming part of the campaign include;
On Saturday, November 23, Terrence Higgins Trust staff and volunteers will be raising awareness of HIV at Forbidden Fruit in Queens Road Hastings, raising money and selling red ribbons.
Terrence Higgins Trust staff and volunteers will be at Hastings and Eastbourne train stations on Friday, November 29 between 8 and 10am raising awareness of HIV and collecting money to be used to support people living with HIV locally.
On Friday, November 30 from 7pm Front Row Fashion show will held at the De La Warr Pavilion in Bexhill. The event supports local charities, including Terrence Higgins Trust, and this year there will be an HIV information stall at the venue and a fundraising raffle.
World AIDS Day will be marked on Sunday, December 1 with a memorial procession through Eastbourne, starting at Eastbourne Town Hall at 6pm