COUNCILLORS in East Sussex have approved plans to increase council tax in the county for the first time in four years. Watch our video with Council Leader, Keith Glazier.
The authority says the rise, which amounts to an extra 43p a week for a band D council tax property, will give it long term control over its future finances and enable it to reduce the level of cuts to essential services in future years.
With the council facing budget cuts of £110 million in the 10 years to 2020, the budget will see funding reduced for most departments.
However, the budget will see more than £57 million of additional funding ploughed into highways, including £10 million for unclassified roads and £2.25 million for fixing potholes.
Meanwhile, over the next four years a further £339 million will be invested in long-term projects, including job creation, funding school places, improving broadband capacity and major improvements to libraries.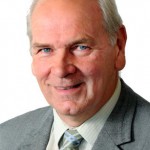 Cllr Keith Glazier, council leader, said: "This is a budget which offers a pragmatic, sensible and long-term approach to the extremely difficult financial situation we have to deal with.
"We've had to balance the need to meet our obligations to help with the Government's budget deficit reduction with the need to protect frontline services, and that hasn't been an easy balancing act.
"This budget is about ensuring we have greater control over our own destiny, enabling us to ensure the most vulnerable people in our county can continue to get the help they need now and in the future."