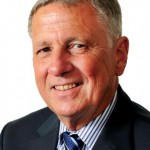 A COMMUNITY swimming pool in Ringmer will continue to be managed by a charitable not-for-profit trust.
Following a formal competitive tender process, East Sussex County Council has awarded the contract for the provision of management services at Ringmer Swimming Pool on the Ringmer Community College Academy site to Wave Leisure Trust Ltd.
The swimming pool is used by Ringmer Community College Academy Trust and local primary schools for educational use as well as the wider community who can use the facility outside of school hours.
The contract will start on April 1, 2014 and run for a period of three years with a potential two year extension period.
Cllr David Elkin (pictured), the county council's deputy leader and lead member for resources, said: "Wave Leisure Trust already manages the facility as the incumbent contractor and having been successful in winning the new contract, East Sussex County Council is keen to see them build upon their success in promoting a healthy active lifestyle for all.
Under the new contract, the trust will offer increased apprenticeship and work placement opportunities for local young people and free swimming sessions for the first year of the contract for children under four years old. We look forward to continuing to work with Wave Leisure."
A spokesperson for Ringmer Community College Academy Trust said: "We are delighted that Wave Leisure Trust Ltd has been successful in their tender to continue to manage Ringmer Swimming Pool and look forward to our continued successful partnership of working together to ensure the community and young people in the area obtain full use of this facility."
Peter Crowley, Managing Director of Wave Leisure Trust stated: "To be awarded the new contract in Ringmer is fantastic news for us and the local community. It means we can continue to work closely with our partners in the village and surrounding areas to develop the pool programme into a thriving location delivering precisely what the residents want. We also look forward to continuing our work with the Academy in ensuring that physical activity and a healthy lifestyle remains a high priority for the students and their families."