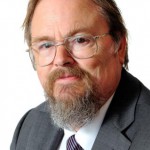 THE decision to give the go ahead to the first wind farm off the south coast of England has been welcomed by council leaders.
East Sussex County Council and Lewes District Council believe the Rampion offshore wind farm development, given the green light this week, will aid the regeneration of Newhaven and create new jobs.
Energy giant E.ON was given permission from the Secretary of State for Energy and Climate Change to install between 100 and 175 turbines more than eight miles off the Sussex coast.
As well as making a significant contribution towards the country's renewable energy targets, the wind farm is expected to create local jobs during construction and operation and provide a boost for the regeneration of the port at Newhaven and the local economy.
"The decision is wonderful news for Newhaven. Now that the wind farm has gained planning permission the construction of the operations and maintenance facility at the port can proceed, creating new jobs for the town," said Cllr Rupert Simmons, East Sussex County Council's lead member for the economy.
"This is on top of a number of projects set to benefit the area including the University Technical College, the funding for the Newhaven Port Access Road and the extension of the training and enterprise centre on Denton Island."
Cllr Rob Blackman, leader of Lewes District Council also welcomed the news.
"The fact that Newhaven is its location of choice for its operations and maintenance base will help to provide up to 85 direct jobs in the future with many being recruited locally," Cllr Blackman said.
"The regeneration of Newhaven is a key priority for the council and this will strengthen further investment into the local economy along with the recent commitment of £10million for a new port access road and £9milion for flood defences, all of which will open up major sites for housing, employment and new harbour facilities."
A final timetable for construction has not yet been agreed but is likely to begin within the next 12 months, with work on the first sections of the onshore cabling expected to start in spring, 2015.