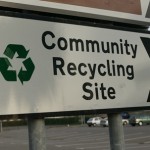 A SERIES of drop-in sessions is being held to allow people to find out more about potential sites for waste recycling and recovery.
The events are part of a consultation by East Sussex County Council, Brighton & Hove City Council and the South Downs National Park Authority on the area's draft Waste and Minerals Sites Plan.
The plan, part of a strategy to virtually eradicate the need for landfill, identifies sites which could be suitable for recycling and recovery facilities in the future.
The events, which will allow people to find out more about the locations identified in the plan and put their questions to the experts, are being held on the following dates:
Tuesday, August 5, 2014
Uckfield Civic Centre, Bellfarm Lane, Uckfield
2pm to 5pm
Wednesday, August 6, 2014
Lewes District Council offices, Southover House, Southover Road, Lewes
2pm to 5pm
Thursday, August 7, 2014
Eastbourne Borough Council offices, Grove Road, Eastbourne
10am to 1pm
Friday, August 8, 2014
Customer Service Centre at Hove Town Hall, Norton Road, Hove
10am to 1pm
Monday, August 11, 2014
Customer Service Centre at Bartholomew House, Bartholomew Square, Brighton
10am to 1pm
Tuesday, August 12, 2014
Community Contact Centre at Hastings Town Hall, Queen's Square, Hastings
9.30am to 12.30pm
Tuesday, August 12, 2014
Bexhill Library, Western Road, Bexhill
2pm to 5pm
Thursday, August 14, 2014
Lewes District Council offices, Fort Road, Newhaven
9.30am to 12.30pm
Friday, August 15, 2014
Wealden District Council offices, Vicarage Lane, Hailsham
10am to 1pm
The consultation on the Waste and Minerals Sites Plan runs until September 5 and comments can be submitted online at http://consult.eastsussex.gov.uk
More information about the plan is available online at www.eastsussex.gov.uk/environment/planning/development/mineralsandwaste/default.htm