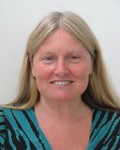 PEOPLE in East Sussex are being urged to get themselves vaccinated against flu to reduce the impact of the virus.
Public health chiefs from East Sussex County Council issued the alert as part of a national drive to get people protected before the onset of winter.
Older people, the very young, pregnant women and those with a long-term health condition, who are particularly at risk of suffering serious effects of flu, qualify for free flu jabs on the NHS.
Meanwhile, carers and frontline health and social care workers are also urged to get themselves vaccinated to protect themselves and those around them.
Cynthia Lyons, East Sussex acting director of public health, said: "Flu is an unpleasant illness, but can pose serious risks to those in at-risk groups and it's essential people in these groups protect themselves during the winter months.
"Flu has been comparatively mild in recent years but the virus is very unpredictable because new strains of it circulate each year, so it's impossible to predict how many serious cases there might be.
"Anyone who has suffered with flu will know how very unwell it makes you feel, therefore we'd encourage as many people as possible to get themselves vaccinated."
Free flu vaccinations are available on the NHS to people aged 65 or over, pregnant women and people with serious long-term health conditions, particularly chronic respiratory conditions such as asthma, diabetes or heart disease, or those who have a weakened immune system.
Since 2013, two and three-year-olds have been eligible for free flu vaccinations via a simple, painless nasal spray and this year four-year-olds also qualify for the first time.
In 2013-14, 73.3 percent of over 65s received the flu jab in East Sussex, just below the national target of 75 per cent, according to figures from the Department of Health.
Vaccination was taken up by just 33.5 per cent of pregnant women, 33.2 per cent of under threes and 52 per cent of under 65s in at risk groups in the county, well below the national target of 75 per cent.
People in the at-risk groups eligible for a free flu jab can arrange to receive the jab by talking to their GP or practice nurse. Frontline health and social care staff should arrange to get their jab through the system available to them.
More information about flu is available online at www.nhs.uk/conditions/flu