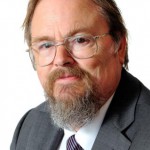 A SCHEME which loans scooters and motorcycles to help people in East Sussex get to work is in the running for an award.
East Sussex Wheels 2 Work has been shortlisted in the social enterprise of the year category in the Sussex Business Awards.
The community interest company was launched in 2013 using grant funding successfully secured by East Sussex County Council from the Government's local sustainable transport fund.
The scheme offers affordable moped, motorcycle or electric cycle loans alongside a motorcycle dealership, repairs and maintenance service and training facilities.
With 90 bikes currently on the road, demand is outstripping availability, but the county council has secured a further £205,000 Government funding to expand the scheme into Hastings and Bexhill during 2015-16.
Cllr Rupert Simmons, county council lead member for economy, said: "I am delighted to hear of this award nomination, which is testament to the immense progress East Sussex Wheels 2 Work has made in such a short space of time.
"The scheme has already proven itself a wonderful asset in empowering people to gain access to employment and education opportunities. It has been invaluable, especially in a rural county with limited public transport availability."
The scheme has created five jobs and helped around 150 people in East Sussex to gain independent transport to work, training or college.
Max Jowett, chief executive of East Sussex Wheels 2 Work, said: "This has been an amazing opportunity to create a ready-made community business in East Sussex and it has been a resounding success.
"It hasn't been easy but the results speak for themselves and to be shortlisted for this award is fantastic.
"We are now looking forward to working with the county council to grow the scheme, increase the fleet and drive the business forward."
The winners in the Sussex Business Awards will be announced at the Grand Hotel, in Brighton, on Wednesday, December 10 2014.
More information about East Sussex Wheels 2 Work is available online at www.eastsussexwheels2work.co.uk/