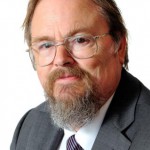 A SYSTEM which helps with planning for new development is set to go global after six councils joined forces to take over its operation.
TRICS (Trip Rate Information Computer System) is a national database which helps companies and local authorities plan future development by pulling together data such as population figures, car ownership and commuter numbers.
The system was launched by six local authorities, including East Sussex County Council, but until now has been managed by a private firm, JMP Consulting.
Now, the six councils have jointly set up a local authority trading company to take over day-to-day operation of the system.
The authorities say the move will enable them to improve and expand TRICS and promote it in the global market, and save taxpayers around £1 million in five years.
Cllr Rupert Simmons, East Sussex County Council lead member for economy, said: "Bringing the running of this very successful system in-house will give us more control and save the taxpayer money.
"It will also allow us to promote the technology around the globe, bringing in more revenue for the six councils and thereby freeing up money for the services that really matter to people."
Set up in 1989, TRICS is primarily used to assess the potential transport impact of new developments, a requirement for many planning applications.
It currently has more than 300 member organisations across the UK, while countries interested in sharing the technology include Australia, New Zealand, Canada and Brazil.
The six county councils which founded TRICS and have formed the new local authority trading company are Dorset, Hampshire, Kent, Surrey, East Sussex and West Sussex.