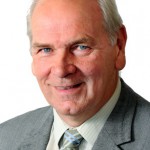 THE final piece in the jigsaw for a cycle and pedestrian route in Rye has been given the go-ahead.
East Sussex County Council will complete the route in Harbour Road begun following the tragic death in 2004 of 22-year-old cyclist Graham Mathews.
The first three sections, linking Rye Harbour Village to Rye Paddock, were completed between 2006 and 2008, but the final phase was delayed due to availability of land and funding issues.
Now, the council has devised a scheme which avoids the need to acquire additional land, and has identified £300,000 funding for the project.
The scheme was approved yesterday on Monday, January 26 2015 by Cllr Carl Maynard, county council lead member for transport and environment.
The authority plans to name the route 'Graham's Way' in tribute to Mr Mathews, and hopes to complete it before the end of summer 2015.
Cllr Keith Glazier, council leader and member for Rye and Eastern Rother, said: "We have always been clear that the completion of this route was vital to making this stretch of road safer for cyclists and pedestrians.
"Graham's family have very eloquently expressed the importance they attach to the scheme, and the positive response we received to the consultation confirmed there was strong public support to press on with phase four.
"We understand the frustration caused by the delay in finishing the project and I'd like to thank the family and other residents for their patience.
"I look forward to attending the opening of the final section of the route, which as well as improving safety will provide a fitting, and lasting, tribute to Graham."
The council will now press on with a detailed design and construction of the final stage of the route, which will link Rye Paddock to a point near the junction with the A259.