SKILLS and training needed to help industries in East Sussex continue to thrive have been highlighted in a county council report.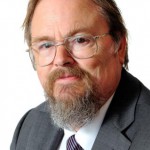 East Sussex Sector Evidence Base looks at the nine priority industries in the county, their performance, the training currently available for these sectors and the future skill demand.
The information is being shared with business leaders, training providers and careers advisors to ensure high quality and relevant training is available for future generations.
It will also help set priorities for Skills East Sussex, the local employment and skills board made up of representatives from the county council, schools, colleges and universities, careers services, business networks and employers.
"We have ambitious visions for the East Sussex economy and are working with our partners on a range of initiatives to make it more resilient and prosperous," said Cllr Rupert Simmons, Lead Member for Economy at East Sussex County Council.
"To achieve our goals, we need to ensure that the appropriate skills and training is available to enable businesses to grow and succeed, and for residents to fully benefit from a booming jobs market."
Cllr Simmons added: "We are investing substantially in the county's infrastructure, but the skills investment is as important for the economic growth of East Sussex."
The reports concentrate on nine key high growth, innovation and skills sectors that have been identified in East Sussex. These are industries which are already established in the county, but have the potential for growth, creating jobs and strengthening the economy.
East Sussex Sector Skills Evidence Base outlines skills needed to support;
Construction, including planning and the built environment
Engineering and advanced manufacturing
Digital and media, including creative and cultural industries
Engineering/material and electronic systems
Healthcare and social care
Land management, including agriculture, forestry and fishing and the visitor economy
Low carbon and environmental goods and services
Professional and business services, including financial sector, banking, insurance and accountancy
Wholesale, retail and motor
Cllr Simmons added: "It is vital that the county council, education and training providers, careers advisors and business leaders work together to ensure that skills gaps within the county are identified and addressed. These reports give us the evidence we need to develop new initiatives and secure funding to deliver them."
The full East Sussex Sector Evidence Base reports can be found viewed online at http://eastsussex.gov.uk/skillsdata
East Sussex Economic Development Strategy, East Sussex Growth Strategy and Innovate East Sussex3 identify priority industry sectors which already have firm foundations within the county and have the potential to grow