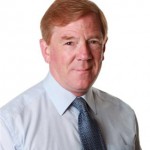 TRADING standards officers battling the trade in illegal tobacco products will receive national coverage when they feature in a BBC television programme.
The work of East Sussex Trading Standards will form part of Barely Legal Grafters, which airs on BBC Two tomorrow (Tuesday, January 19 2016) at 9pm.
The programme looks at those who make their living by trading in black market goods and the investigators whose job is to halt their nefarious trade.
The production team followed Trading Standards officer Lee Ede and her colleagues as she led a team to target shops selling illegal cigarettes and other tobacco products.
Officers are filmed making unannounced visits to premises in the county, carrying out their inspection and examining the products seized.
Cllr Chris Dowling, East Sussex County Council lead member for community services, said: "The programme looks at the trade in black market goods, and underneath this lies a serious point.
"Sales of cheap, illegal cigarettes of uncertain provenance not only cost the taxpayer in lost revenue, it also encourages more people to smoke and puts people's health at risk.
"Our Trading Standards officers do an excellent job, often behind the scenes and out of public view, so it's great that their hard work to protect consumers in East Sussex is getting the recognition it deserves."
Anyone who has information about the trade in illegal tobacco is asked to contact the Citizens Advice consumer service on 03454 040506 or Crimestoppers, anonymously, on 0800 555111.