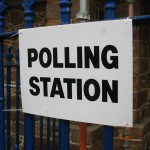 HASTINGS has a new representative on East Sussex County Council following a by-election in the town.
The poll was held following the death in February of Labour member Cllr John Hodges, who represented St Helens and Silverhill division on the county council.
In the election held yesterday (THU 5), Labour candidate Judy Rogers took the seat, polling 1,441 of the 3,176 votes cast. The turnout was 43.7 per cent.
The total number of votes cast for each candidate was as follows:
Clarke, Martin (Conservative) 1,253
Hilton, Julia Jane (Green Party) 214
Rayment, Stewart Gregory (Liberal Democrat) 212
Rogers, Judy (Labour) 1,441