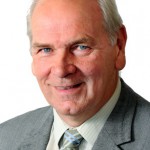 AN EVENT is being held as part of a drive to encourage more people in East Sussex to consider putting themselves forward to be a councillor.
East Sussex County Council's Be A Councillor campaign is aimed at giving people an insight into the role of elected members, ahead of elections being held in May 2017.
The initiative includes a website outlining how people can stand at local elections and the challenges and rewards of being a councillor.
To support the campaign, an information event is being held at County Hall, in Lewes, which will give people the chance to ask questions and discuss the role with council officers and current councillors from all parties.
Cllr Keith Glazier, East Sussex County Council leader, said: "Our elected members are the voice of local communities and are involved in vital decisions about council services in the county.
"Becoming a councillor might be something people have never considered, but hopefully this campaign will allow us to show what a rewarding job it can be for people of all ages and backgrounds.
"I'd urge people to take a look at the website, and if possible come along to the event, to find out how they could help their community and shape the future of the county as a whole."
The website allows people to test their eligibility to stand for election and features a list of frequently asked questions and video interviews with current councillors.
The information event will be held at County Hall, in St Anne's Crescent, Lewes, on Thursday, October 20 2016 between 6pm and 8pm.
Anyone interested in attending is asked to visit the website at http://beacouncillor.co.uk/east-sussexand use the 'book online' button on the homepage to register for the event.