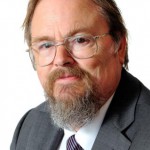 SCHOOLCHILDREN in East Sussex can get a chance to see how business works – with a series of weekend sessions showing them the world of work.
A BMX specialist, wine estate and high-tech vacuum components firm will be throwing open their doors over two Saturdays to give young people the chance to see their business in operation.
The sessions, which must be booked in advance, are aimed at secondary school-age children, who must be accompanied by their parents.
The initiative is part of the Open Doors scheme, run by East Sussex County Council on behalf of Skills East Sussex, the county's strategic body for employment and skills.
The scheme also features weekday sessions between November 7 and 19, 2016, for which nearly 40 businesses across the county have signed up.
Cllr Rupert Simmons, county council lead member for economy (pictured), said: "The Open Doors project is a valuable opportunity for young people to get an insight into the world of work, find their path in life and boost their career prospects.
"We've had a fantastic response to the scheme from businesses around the county, and these Saturday sessions give an additional opportunity for children and their parents to get involved.
"There's evidence to show the more contact young people have with employers while they're at school, the greater their chance of being in work, education or training when they're older.
"I'd really encourage parents to sign their child up for a chance to get a glimpse into some really varied and interesting businesses."
The companies taking part are Hastings-based BMX-specialist and skate park operator The Source, Ditchling-based Ridgeview Wine Estate and Laughton-based UHV Design, which helps firms move objects in an ultra-high vacuum environment similar to that found in space.
The sessions are running on November 12 and 19, 2016. Any parent who would like more information or to sign up their child for one of the sessions is asked to email OpenDoors@eastsussex.gov.uk