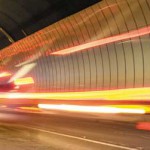 BUSINESS is booming in East Sussex with the economy growing at a faster rate than the national average, according to the latest figures.
A new report from the Office of National Statistics – based on figures from 2015 – shows the county's economy grew by 5.2 per cent from 2014, compared to the national figure of 2.9 per cent, and is now worth £9,957million.
It also shows that the number of active companies in the county increased to 23,350 in 2015 compared to 22,520 in 2014, while 2,790 new businesses started up– a nine per cent increase on 2014 figures.
East Sussex County Council's lead member for economy, Cllr Rupert Simmons, said: "We are delighted that our economy continues to thrive and that business leaders are choosing East Sussex as their base.
"When compared with counties of a similar size, East Sussex is in the top 10 per cent of areas in the UK for growth.
"One of the priorities of this council is to drive economic growth.  East Sussex is an outstanding place to do business and we are doing everything we can, along with our partners, to help enterprises to launch or grow."
The county council continues to work with district and borough councils, the business community and education providers to deliver investment in infrastructure and skills and training.
As well as its own capital investment, the county council works with others to encourage investment in the county's infrastructure which will make East Sussex a more attractive prospect for business leaders. Schemes include the HS1 which will dramatically reduce train times from Hastings and Bexhill to London, and improvements to the A27.
In a bid to help start-up businesses survive and established businesses grow the authority launched Business East Sussex, which provides a single point of contact for new or expanding firms to access support, research and development, networks and funding.
The county council also worked with the Alliance of Chambers in East Sussex to host the second annual BEST4Biz conference in October 2015, which gave business representatives the chance to network and share ideas.
"These latest figures show that the economy of East Sussex is heading in the right direction and the work of this council is having a positive effect on business." Cllr Simmons added.  "But we will not rest on our laurels and will channel our efforts into further developing strategies and initiatives that will help commerce in the county flourish.
"An important aspect of our work is ensuring that young people in East Sussex have the relevant education and training to be able to take advantage of the business opportunities in the county and we will continue to work with businesses and education providers to ensure these opportunities are not missed."
A full report from the ONS can be found here.