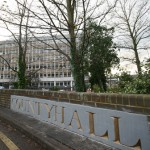 A BUDGET which will see £365million spent on vital services for residents in 2017/18 has been backed by council members.
Cllr David Elkin, East Sussex County Council's lead member for resources, presented the proposed budget to full council on Tuesday (Feb 7) as "grounded, costed and deliverable, built with strong partnerships and listening".
"Our budget does not rely on funding that doesn't exist and has been developed using our four priorities – keeping vulnerable people safe, supporting economic growth, helping people help themselves and making the best use of resources," said Cllr Elkin.
"This budget provides the best way of meeting the needs of businesses and residents of East Sussex for this year and, most importantly, has an eye on the future to make sure decisions we take today give us the best chance of meeting the increasing challenges of tomorrow."
The proposed budget, which includes £17million of savings in 2017/18, was passed.
Under the agreed budget residents will pay a Government approved three per cent adult social care levy which will fund some of the shortfall for adult social care services, as well as a 1.99 per cent increase on their council tax precept.
On average, households will pay a total of £5.21 extra a month to the authority from April.
"We are making significant investment of £365million in services in East Sussex, but we continue to have to make some tough decisions about the services we can no longer deliver or how we can provide them in a different way," Cllr Elkin added.
"We have lobbied Government for a better deal for East Sussex and will continue to do so while working with our local communities and partners to ensure we are making the best use of our limited resources."
The 2017/18 budget earmarks £95.5 million for capital projects including ensuring roads and buildings are well maintained and that there are sufficient school places.
Council tax is made up of precepts from East Sussex County Council, district and borough councils, parish and town councils, Sussex Police and East Sussex Fire and Rescue.