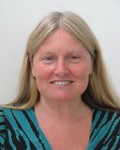 FAMILIES in East Sussex are being encouraged to get active this summer – inspired by characters from some of their favourite films.
East Sussex Public Health is backing the fourth '10 Minute Shake Ups' campaign organised by Change 4 Life, with Disney and Sport England. 
The campaign aims to help children be more active over the summer as well as inspire longer term physical activity participation among children to promote healthy habits all year round to help reduce childhood obesity levels.
Just 15 per cent of children in the county do the recommended 60 minutes of physical activity a day, while almost one in three East Sussex children in year six are overweight or obese.
The scheme helps children to learn new skills and keep fit by taking part in a series of physical activity challenges inspired by Disney films. The focus of this year's 10 Minute Shake Ups is on core skills such as running, jumping, throwing, catching and balance.
Cynthia Lyons, East Sussex acting director of public health, said: "Taking regular exercise is really important for everyone – especially children.
It not only benefits their physical health but also improves mental wellbeing and boosts confidence and social skills.
10 Minute Shake -Ups are a fantastic way of using the strong connection many children feel with Disney stories and characters to get them active during the long summer holidays.
Every 10-minute burst of activity can make a real difference and help children get the 60 minutes' exercise they need every day."
New 10 Minute Shake Ups will be released each week over the summer holidays, featuring characters from Cars 3, Beauty and the Beast, Moana, Frozen Fever, Zootropolis and The Lodge.
More information is available at www.nhs.uk/change4life