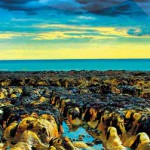 COUNCILS in Sussex have joined forces to help households save money on their energy bills by getting them into the switching habit.
Residents across Sussex can now buy competitively-priced gas and electricity through Your Energy Sussex, the council energy partnership which includes East Sussex County Council.
The aim is to encourage more people to switch and save money on their energy bills – as much as £300 per year on average.
According to figures from Ofgem, only 25 per cent of households have compared their energy costs and switched supplier in the past year. In West Sussex alone, that means that more than 500,000 households could be paying too much for their gas and electricity.
Your Energy Sussex is a partnership between Sussex councils and Robin Hood Energy, the licensed energy company owned and operated by Nottingham City Council.
Your Energy Sussex is different to most energy suppliers because:
• It is operated by local councils who want people here to pay less for their gas and electricity;
• It is run on a 'not-for-profit' basis and doesn't make money to pay shareholders or directors' bonuses. Profits are used to help local people who are struggling to pay their energy bills.
• Its gas and electricity prices are always competitive and it works hard to keep customers on their cheapest tariff.
Your Energy Sussex is also working with Robin Hood Energy to provide Sussex-produced green energy from its solar panels directly to customers through the launch of a green energy tariff later this year.
Cllr Nick Bennett, East Sussex County Council's lead member for transport and environment, said: "We're delighted to be working with our partners to support a local initiative that will not only help our residents to save money on their energy bills but will also support ways to tackle fuel poverty."
The local energy tariff is currently supported by nine of the 15 local authorities in Sussex. Brighton & Hove City Council will make a decision on whether to support the tariff in March.