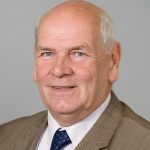 MULTI-million pound funding to help support sustainable development in Wealden is a step closer to becoming a reality.
A bid for a share of the Government's Housing Infrastructure Fund has been taken forward to the next stage, with East Sussex County Council, working with Wealden District Council, being invited to draw up a business case.
The £32 million would be used to build a new two form entry primary school in Hailsham, help improve conditions for users of public transport, cyclists and pedestrians between Hailsham, Polegate and Eastbourne, and look at potential measures to improve the condition of the Ashdown Forest.
These measures could allow the development of 4,500 homes across the district.
Welcoming the news, East Sussex County Council leader Cllr Keith Glazier said: "Our county is a beautiful place to live and work, but economic and housing growth are significantly constrained by its infrastructure.
"While there is still no guarantee of funding, reaching the next stage of the bidding process gives us the opportunity to present a strong business case."
Traditionally, due to the county's infrastructure, development across East Sussex has been small scale, but the Government's own projections show that the population will rise by 90,000 by 2040 – a 16.5 per cent increase.
This estimate, along with the county council's drive for economic growth, means the authority needs to develop a strategic approach to ensure the county thrives.
"We are extremely pleased to be going forward to the next stage and will continue to support the county council in the Forward Fund process," said Wealden District Council leader, Cllr Bob Standley.
"The bid will support our work to enable much needed housing in Wealden and further afield, whilst at the same time protecting important environmental assets such as the Ashdown Forest and in addition supporting vital infrastructure in the south of the district."
The two councils will work on their business case ahead of an announcement on the next steps of the bid, expected to come from Government next month.
Ends