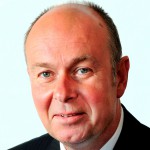 TRAVEL projects encouraging walking and cycling to work, training or education could benefit from up to £5,000.
Community groups, schools and colleges and not-for-profit organisations have until May 1, 2018 to apply for a share of the £50,000 Active Access for Growth (AAfG) Community Fund.
The East Sussex County Council community fund, administered by Sustrans, is part of the AAfG programme which promotes healthy active travel in East Sussex.  It received funding from the Department for Transport access Fund following a successful bid from the county council.
Cllr Nick Bennett, East Sussex County Council's lead member for transport and environment, said: "This is a fantastic opportunity for voluntary organisations, community groups, schools or colleges to help support  the economy and healthier lifestyles by enabling more people to choose to walk or cycle to work, training or to access education."
Any application will have to demonstrate how the project will be supporting local economic growth and boosting physical activity by;
• Increasing the number of people walking or cycling to work, education or training establishments
• Providing support to people who are physically inactive, and those with chronic health conditions
• Increase travel choices for people who are long term unemployed to access work
A total of £50,000 is available, £45,000 in 2018/19 and £5,000 in 2019/20, for initiatives such as cycle rides and walks, cycle clubs, walking buses and cycle trains, walking zones, and 1-2-1 travel support projects.
James Cleeton, Director of England South at Sustrans, said: "We are excited to be teaming up with our partners to offer some life-changing travel options to the people of East Sussex.
"Through the Active Access for Growth programme, we are aiming to actively increase levels of physical activity, support the local economy and make a difference to communities by reducing local congestion, improving safety and tackling local air quality issues."
All applications will be considered, but priority will be given to projects in three growth areas; Newhaven, Eastbourne/South Wealden and Bexhill/Hastings. For more information, and to apply for funding, visit www.eastsussex.gov.uk/roadsandtransport/localtransportplan/funding/active-access-for-growth/active-access-for-growth-aafg-community-fund/
Applications must be submitted by Tuesday, May 1, 2018.  For more information contact marina.littek@sustrans.org.uk or aafg@eastsussex.gov.uk
Organisations and individuals who would like to find out more about the Active Access for Growth programme and how it can benefit them, are invited to attend a celebration and networking event on May 8, 2018 at Eastbourne Town Hall.  Anyone wanting to attend should contact marina.littek@sustrans.org.uk  by Monday, April 16, 2018.
The AAfG programme is supported by a range of partners including Sustrans, Living Streets, South Downs National Park Authority, Active Cycling Projects, East Sussex Wheels to Work, Sussex Community Rail Partnership and the University of Brighton.
For more information about the programme, visit www.eastsussex.gov.uk/roadsandtransport/localtransportplan/funding/active-access-for-growth/active-access-for-growth/