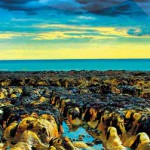 PROPOSALS are to be considered which could see a reduction in the role of East Sussex Music – the county music service.
East Sussex County Council's lead member for education and inclusion, Cllr Bob Standley, is recommended to approve a consultation on the proposed changes at his lead member meeting on Monday, April 30 2018.
The council says despite a major restructuring to the service, cuts in central Government funding mean it can't continue to fund individual and small group instrumental lessons.
Under the proposals, a reduced music service would most likely continue to provide a number of services including whole-class instrumental teaching in schools, the county's four area music centres – which offer children the chance to play in ensembles – and the sixth form music education provision at the Academy of Music.
However, individual and small group lessons may only be offered through private music teachers, or could be provided by other means, such as through teacher co-operatives which have been formed in other parts of the country.
Stuart Gallimore, county council Director of Children's Services, said: "We totally appreciate how valued the music service is by children and parents across the county.
"This is not a decision we want to take but, at a time when the council is having to make cuts to services such as libraries and adult social care, we just can't afford to continue to provide the music service in its current format.
"We've already significantly reduced the cost of the service through restructuring and efficiency savings, but it's not been possible to find a viable way of continuing with the service as it is.
"If this proposal is approved, we will explore all options over the coming months to try and ensure pupils can still have opportunities to learn to play an instrument, and will be asking people to give us their views on how we can achieve this."
The music service has in recent years seen its direct funding from central government reduced by £500,000, with more savings required as a result of cuts to the council's overall funding from Westminster.
A total of £600,000 has already been shaved off the music service budget, but a further saving is required to ensure the service remains financially viable.
If the lead member approves the consultation, it will be held in the summer, with a final decision on how the service will operate in future to be made in the autumn. Any changes would not come into effect until September 2019.
More details on the proposals will be published on Friday (20) in the agenda for the lead member meeting at https://democracy.eastsussex.gov.uk/ieListDocuments.aspx?CId=456&MId=3541&Ver=4