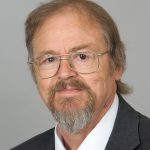 PROJECTS to encourage people in Bexhill to travel on foot, by bike or on public transport have been given a cash boost.
Half a million pounds has been awarded for two schemes which will see improvements to junctions, pavements and bus stops, as well as the creation of a cycle hub at the town's railway station.
East Sussex County Council was awarded £300,000 from Rother District Council's Community Infrastructure Levy fund towards a £1.25 million project in London Road.
A joint bid with Southern Rail won the county council a further £200,000 from the Department for Transport (DfT) for a cycle hub at the town's station.
Cllr Rupert Simmons, East Sussex County Council's lead member for economy, said: "This is fantastic news for Bexhill as it will allow us to continue to build on the excellent work being done to promote sustainable travel across the county.
"As well as improving sustainable access to jobs, training and education, both schemes will help us reduce carbon emissions and improve the health and wellbeing of residents."
Proposals for the London Road scheme include improvements to the London Road/Beeching Road junction and the Sackville Road/Buckhurst Place/Terminus Road junction. Two options are being considered in Buckhurst Place, to improve pedestrian connectivity to public transport and Town Hall Square and to enhance the public realm.
The proposed scheme, which is currently at the design stage, will be subject to public consultation and will include consultation with local disability/access groups to ensure their needs are considered.
Speaking about the £300,000 contribution to the scheme, Rother District Council's lead member for environment and transport, Cllr Kathryn Field said: "This is the first year that Rother District Council has invited bids from major infrastructure providers for Community Infrastructure Levy, raised from the development of new homes to help meet the shortfall in bringing significant infrastructure projects forward.
"The London Road scheme will significantly enhance the public realm of this area as well as making it easier to choose more sustainable forms of transport, help cut emissions and improve the health and wellbeing of people in Bexhill."
The new cycle hub planned for Bexhill Railway Station will include space for 100 bikes, lockers, a maintenance area and a changing area, as well as cycle hire run by the local community.
East Sussex County Council is contributing 10 per cent of the total cost of the scheme using money from the South East Local Enterprise Partnership's Local Growth Fund programme, while £200,000 will come from the DfT's Cycle Rail Fund 2019.
Ends.