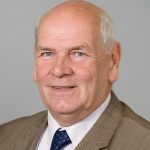 INVESTMENT in the East Sussex economy has seen the creation of more than 2,000 jobs in the last five years, figures show.
East Sussex County Council has worked with partners to secure more than £600 million in capital investment since launching the growth strategy for the county in 2014.
The investment, which is expected to see the creation of a further 1,000 jobs, was highlighted in the council's annual State of County report, presented to Cabinet last month.
Council leader Cllr Keith Glazier said: "At a time when all local authorities have been constrained by increasingly limited resources, the work we have done with strategic partners which has led to capital investment in the economy has been extremely important.
"We are proud of the alliances we have formed, which have enabled us to win some invaluable funding bids to ensure the economy of East Sussex continues to grow and thrive."
Since 2012 East Sussex's GVA (Gross Value Added) – the industry standard for measuring growth in the economy, has risen by 23 per cent.
Cllr Rupert Simmons, lead member for economy, said: "We have invested in new infrastructure which has helped businesses to expand while improving the skills of our workforce.
"We have raised the prospects for our young generation to have exciting careers in East Sussex, something we should be incredibly proud of."
With driving economic growth a key priority, the county council has focused on projects which have enabled business growth, enhanced infrastructure and improved skills training and work readiness. Successes include;
• securing Local Growth Fund capital grant funding from the South East Local Enterprise Partnership (SELEP) to support the development of commercial property
• development of the Growth Hub for East Sussex, delivering a one-stop shop for business support services
• introduction of a grants and loans programme to allow local businesses to expand premises, buy equipment and take on new employees
• the continued rollout of superfast broadband
• investment in the road network including the development of the Bexhill Hastings Link Road and the Newhaven Port Access Road and improvements to town centres
• the launch of Skills East Sussex to address the needs of key growth sectors in the county
• the introduction of the schools enterprise programme which helps prepare students for the world of work.
Ends