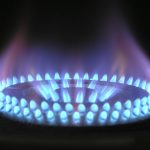 RESIDENTS are being urged to keep costs down this winter by considering a switch to a council-supported energy supplier.
With energy usage increasing during the colder months, Your Energy Sussex could help households save money by offering a 24-month tariff that fixes prices for two winters.
The not-for-profit company offers competitive rates for gas and 100 per cent renewable electricity and uses any surplus income to help local people who are struggling to pay their bills.
According to energy watchdog Ofgem, half of all households in the UK have never switched energy provider or have done so just once, meaning many consumers will be on their supplier's most expensive 'standard variable' tariff, paying up to £260 more than they need to for energy every year.
Cllr Claire Dowling, lead member for transport and environment at East Sussex County Council, a partner in Your Energy Sussex, said: "As the nights draw in and temperatures plummet we use a lot more gas and electricity. Increased energy bills over the winter months can place a real burden on some households, but shopping around for the best deal can save money and help ease the pressure.
"It's incredibly easy to compare and switch energy suppliers, and most have great introductory offers which make switching well worthwhile."
Your Energy Sussex could offer savings for households, but there are also money-saving deals available with other energy providers. Citizens Advice's energy comparison tool – https://energycompare.citizensadvice.org.uk – allows people to easily compare energy suppliers and tariffs.
To compare deals, residents will need information from their latest bill, including details of their tariff and how much energy they use. Switching energy tariffs takes around 21 days on average for the supplier to switch over but there will be no interruption to gas or electricity supplies.
More information about deals with Your Energy Sussex can be found at www.yourenergysussex.org.uk or by calling 0800 952 0001.
Ends