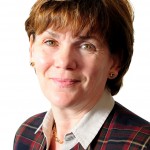 PEOPLE who are struggling with their energy costs are being helped by a council-backed supplier this Christmas.
Your Energy Sussex, which is supported by authorities including East Sussex County Council, is offering the festive gift from the Fuel Poverty Fund built up by the surplus it generates.
It's aimed at pre-payment tariff customers who've had to access emergency credit on their account and have gone 'off supply' when their credit ran out.
They will receive an automatic £20 credit towards heating and lighting their homes on Christmas Eve, Christmas Day and Boxing Day.
Your Energy Sussex was set up in 2018 to encourage more people to switch and save on their energy bills and supplies 100 per cent renewable electricity to all its customers.
Cllr Claire Dowling, East Sussex County Council lead member for transport and environment, said: "Your Energy Sussex is making a real difference in helping people stay warm for less.
"Christmas can be an expensive business for many people and it's great to see the surplus from this service being used to help those most in need in our community stay warm and well.
"Many people never change their energy supplier but switching to a provider like Your Energy Sussex is such a simple process which could save you hundreds of pounds a year."
The county council's energy services team is also working with Citizens Advice and partner authorities on the launch of an emergency fuel voucher scheme.
People can get more information about the deals on offer from Your Energy Sussex online at www.yourenergysussex.org.uk or by calling 0800 9520001.
The free energy comparison tool from Citizens Advice also allows people to easily compare energy suppliers and tariffs and can be found at https://energycompare.citizensadvice.org.uk