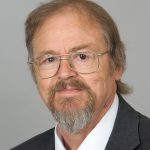 COMPANIES across the county will be able to access support to help boost business, thanks to new funding.
East Sussex County Council has secured £500,000 which it is hoped will support up to 250 businesses to grow and create more than 100 new jobs.
The project, part of South East Business Boost and funded by the European Regional Development Fund, will also offer assistance to new enterprises and support local women and BAME entrepreneurs.
Cllr Rupert Simmons, the county council's lead member for economy, said: "Businesses are facing unprecedented challenges as a result of the Covid-19 crisis and the restrictions put in place to slow the spread of the deadly virus, and this funding has come at a crucial time in their recovery.
"I'm delighted that we will be able to work with so many local businesses and offer practical support and advice to help them recover and thrive as the county's economy bounces back.
"The expected creation of more than 100 new jobs is extremely welcome news at a time when more and more people are sadly finding themselves looking for work."
The project is designed for small and medium enterprises, which covers the majority of businesses in the county, wanting to grow and increase their productivity.
Support, which will be available for existing businesses and around 60 newly started businesses, will include coaching, workshops and specialist support.
Cllr Simmons added: "There is an awful lot of work taking place to aid the recovery of the county's economy following the lengthy lockdown period, and this initiative plays a vital role in the county council's support for those businesses that have felt the impact of the global pandemic."
More information about the support programme, which is being delivered by Always Possible and Digital Islands, is available by calling the Business East Sussex Growth Hub on 01273 335878 or emailing info@businesseastsussex.org.uk
The business support element of the South East Business Boost project in East Sussex is receiving £495,000 of funding from the England European Regional Development Fund as part of the European Structural and Investment Funds Growth Programme 2014-2020. The Ministry of Housing, Communities and Local Government (and in London the intermediate body Greater London Authority) is the Managing Authority for European Regional Development Fund. Established by the European Union, the European Regional Development Fund helps local areas stimulate their economic development by investing in projects which will support innovation, businesses, create jobs and local community regenerations. For more information visit https://www.gov.uk/european-growth-funding