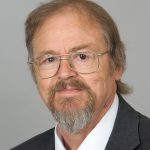 BUSINESSES and residents in rural areas of the county who are struggling to get high-speed broadband are being offered a helping hand to access improved connectivity.
East Sussex County Council has invested £500,000 to support the Government's Rural Gigabit Voucher scheme, which helps businesses and residents in rural areas to access fast and reliable broadband.
Currently those eligible can apply for Government funding towards the installation of gigabit capable technology (up to 1000Mbps), with businesses receiving up to £3,500 and residents receiving up to £1,500.
With the new eSussex scheme being launched this week, those receiving the Government's funding will automatically receive an additional top-up subsidy of up to £1,000 per eligible applicant from East Sussex County Council towards the cost of installing new fast and reliable connections.
Councillor Rupert Simmons, the county council's lead member for economy, said: "We are delighted to support this important development in the eSussex infrastructure project which will be of great help to many businesses and households in our rural areas.
"The Government voucher scheme is a key addition to the programme to help ensure that gigabit broadband is accessible to those people in hard-to-reach areas across the county; the additional funding will help further to break down the digital divide and support local communities with their economic recovery."
Digital Infrastructure Minister, Matt Warman added: "We want everyone to feel the power of lightning fast internet speeds, no matter where they live or work.  Our vouchers provide immediate financial help so countryside communities don't miss out on next generation broadband, and it's great that East Sussex County Council is injecting extra cash into the scheme.
"If you're a rural home or business suffering with slow speeds, visit our website to find out if you're eligible for a broadband boost."
Businesses and residents who are eligible for Rural Gigabit Vouchers can access the top-up scheme through a registered supplier, who will apply on their behalf, and eligible applicants will automatically receive the top-up funding.
Interested groups can check if they are eligible for the scheme and find details of suppliers in their area by visiting https://gigabitvoucher.culture.gov.uk/.
Alternatively, businesses and residents can register their interest with their chosen supplier who will check if they are eligible and start the process to get them connected.
Funding will be available on a first come, first served basis until the end of March 2021.
Ends