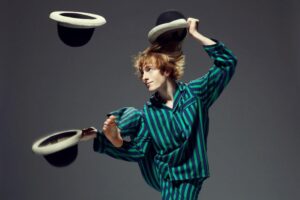 EAST SUSSEX businesses in the creative, cultural and digital sectors will be able to access further help after a support scheme has been extended.
The South East Creatives programme – set up by the South East Creative Economy Network to help the creative and digital sector across East Sussex, Kent and Essex – will now be available until June 2021.
The programme's top-up grant scheme, which offers non-repayable grants of up to 35% towards growth projects costing up to £4,000, is receiving further investment part-funded by the European Regional Development Fund.
The grants can be used in many ways from buying new business equipment (from kilns to computers, and everything in between) to website development and specialist support, giving creative businesses the best chance to grow and diversify at a time of great uncertainty for the sector.
Hastings based 18 Hours Events received a grant of almost £2,000 towards the cost of a Peugeot Partner van, enabling them to streamline delivery trips saving on costs and lowering their carbon footprint.
Grant funding also helped Alastair Fairley, Director of Fairley Archive of Space Exploration in Hastings, purchase new equipment to scan and restore the amazing archive of original NASA space photography and artefacts he inherited from his father, Peter Fairley, who covered all the moonshots for ITN.
Cllr Rupert Simmons, lead member for economy, said: "I am delighted that South East Creatives has secured more funding so this vital business resource can continue into next year.
"To date the scheme has awarded over £180,000 in grants to 133 creative and digital businesses in East Sussex, and given nearly 700 hours of business support.
"The creative sector has been particularly hard hit by the coronavirus pandemic and through this scheme we hope to support the recovery of our local creative and digital industries and get them back on track.
"I urge local businesses to get in touch with the team to see how the programme could help them through these difficult times."
Ryan Murphy, a practitioner in Circus Theatre and Creative Devising from Eastbourne, has also been supported by the scheme.
Ryan said: "With support from South East Creatives I was able to remain productive over lockdown by building a new website.
"As an artist and independent freelancer, my work has taken a huge setback over the course of Covid-19. As such, being able to remain productive, promote my products, and lay the groundwork for future growth has been of tremendous value.
"The team has been excellent, kind and extremely helpful throughout the project, easily adjusting to text-based communication to accommodate for my deafness whenever necessary.
"For small independent businesses or emerging work, South East Creatives support can make a real difference in the launching a new initiative, or to give a nearly-realised idea that critical extra push."
South East Creatives also funds workshops and events, which are still taking place virtually during the pandemic, a Digital and Data expertise programme and an Intern Support programme which matches the needs of businesses while providing an opportunity for a student or graduate.
To find out more about the support on offer or to apply for grant funding visit https://www.southeastcreatives.co.uk/.