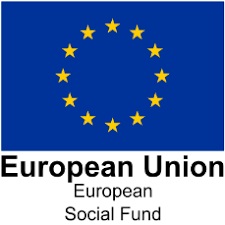 Small and medium sized enterprises across the county will be able to access support for apprenticeship training following a successful funding application to the European Social Fund and a match funding pledge by East Sussex County Council.
A maximum of £600,000 will be available for up to two years, with a possible third year extension, after the Council agreed to match £300,000 from the Fund. Match funding from the council's Apprenticeship Levy, will help small and medium sized enterprises (SMEs) access apprenticeship advice and funding.
The Transform project aims to increase the take up and knowledge of apprenticeships, traineeships and skills training amongst SMEs across the county.
Working with its delivery partner, Sussex Council of Training Providers (SCTP), the Council plans to actively engage with a minimum of 150 SMEs from priority sectors where there is employment growth and future skills shortages. These sectors are Construction, Digital, Engineering, Health and Social Care, land-based industries, Logistics and the Visitor Economy.
SCTP Advisers will provide impartial advice and support so organisations can address current and future skills gaps in their workforce. The advisers will also help eligible businesses access appropriate apprenticeship and skills training provision and funding.
Further project activities include training for Business Support Organisations and annual Apprenticeship Roadshow events to engage employers, young people and parents.
Additionally, the project will work with other Apprenticeship Levy payers in East Sussex to enable them to use their Levy for their own workforce development and to support SMEs in their supply chain and local communities through Levy transfer. The University of Brighton and East Sussex College have already committed to support their Levy transfer to SMEs in the county through Transform.
Cllr Simmons, East Sussex County Council's lead member for the economy, said: "With National Apprenticeship Week taking place next month, I am delighted that we are able to announce this additional funding for local apprenticeship schemes, and highlight the positive impact apprenticeships can have on communities, local businesses and the local economy.
"This funding will provide a much-needed boost to the work to improve skills and training in East Sussex, which is one of the key objectives in the county's Economic Recovery Plan and continues our collective efforts with partners and businesses to increase the number of apprenticeships in the county.
"Local businesses across East Sussex have been hard hit by the coronavirus pandemic and I would encourage organisations to get in touch to find out how they could benefit from the Transform project and the support available."
If your business is an SME in East Sussex and would like support accessing apprenticeships and funding, or if your company is a Levy payer and wants to get involved in the project or find out more, please contact transform@sctp.org.uk.