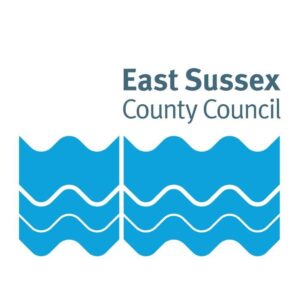 East Sussex County Council has taken a step closer to reaching its carbon neutral target by securing grant funding worth just under half a million pounds.
The council has successfully secured £478,423 from the government's £1 billion Public Sector Decarbonisation Scheme which provides grants for public sector bodies to fund energy efficiency and heat decarbonisation measures.
Part of the funding will be used to enable the council's first pilot decarbonisation of heat project at Ninfield Primary School.
Grant funding will also be used by the council to produce feasibility studies and decarbonisation of heat plans, and to install low carbon heating and solar panels with battery storage on several corporate buildings.
The improvements made as part of the decarbonisation of heat project at Ninfield Primary School will include the replacement of old oil boilers with more efficient air source heat pumps and battery storage, the installation of improved insulation throughout the school, and upgrading lighting to low energy LED lights.
The pilot project will help create an environmentally efficient learning environment that will see CO2 emissions cut by an estimated 43%, energy bills and maintenance time reduced, building comfort improved, and the health and safety risks associated with the delivery and storage of liquid fuels removed.
Cllr Nick Bennett, lead member for resources, said: "This government grant is great news for our work to reduce the council's carbon footprint and will help build on our success over recent years.
"Since 2008/9, we have reduced our own direct carbon emissions by 60% but we need to do much more. Securing this funding for feasibility studies and pilot projects is invaluable in informing the rollout of further measures across more council buildings as we strive to achieve our net zero carbon goal."
In October 2019 the council declared a Climate Emergency and set a target of achieving carbon neutrality from its activities as soon as possible and in any event by 2050, in line with the new target for the UK agreed by Parliament in 2019.
Cllr Bennett added: "The benefits of reducing our carbon footprint are clear – cleaner air, less fuel poverty, healthier lifestyles and more efficient businesses.
"Reducing carbon emissions from heating is the next big challenge. As a council, we need to generate more of our electricity through on-site renewables and continue to invest in energy efficiency measures, which reduce energy demand and improve the comfort of our schools and offices.
"The action we must take, as an organisation and as individuals, is only just beginning."
The projects will be delivered by the council's Property Energy, Maintenance & Climate Emergency teams working with consultants and contractors. It is anticipated that the Ninfield Primary School decarbonisation of heat project will start this summer.
For more information on how the council is working to reduce its carbon emissions visit  https://www.eastsussex.gov.uk/environment/priorities/whatawearedoing/